GO Industrial is a leading supplier of industrial equipment, ranging from air compressors, generators, pumps, and high-pressure cleaners, to name a few. Their customers come from different industries, including mining, construction, and manufacturing, who require reliable and efficient equipment to run their operations However, with larger capital and equipment purchases, customers often face financial challenges in acquiring the equipment they need.
To address this issue, GO Industrial decided to offer equipment finance to their customers, making the equipment more affordable and conserving their working capital. By partnering with Equipfin, GO Industrial can provide their customers with flexible and competitive finance options that suit their needs. As a result, customers can acquire the equipment they need without worrying about the upfront cost, which leads to increased sales for GO Industrial, and customers the correct gear for the job, rather than compromising for quality.
The benefits of offering equipment finance to GO lndustrial's customers are numerous. Firstly, it helps customers to conserve their working capital and avoid tying up cash in depreciating assets, which can be used for other business needs. Secondly, it allows customers to acquire the right equipment for their operations, which leads to increased productivity and efficiency. Thirdly, offering finance to customers can help retain margin in the sale and reduce customer negotiations over the purchase price.
To further incentivize suppliers to encourage finance as an option, GO Industrial adopted Equipfin's Supplier Incentive Program. The program allows GO to earn a referral commission for settled transactions that are financed through Equipfin. The referral commission amount is dependent on the finance amount of the transaction, and it can be paid directly to the supplier or the salesman or a combination of both. The payment to the salesman is paid via a prepaid Visa Card, and the payment to the supplier can be paid via direct deposit or the creation of a recipient-created tax invoice (RCTI).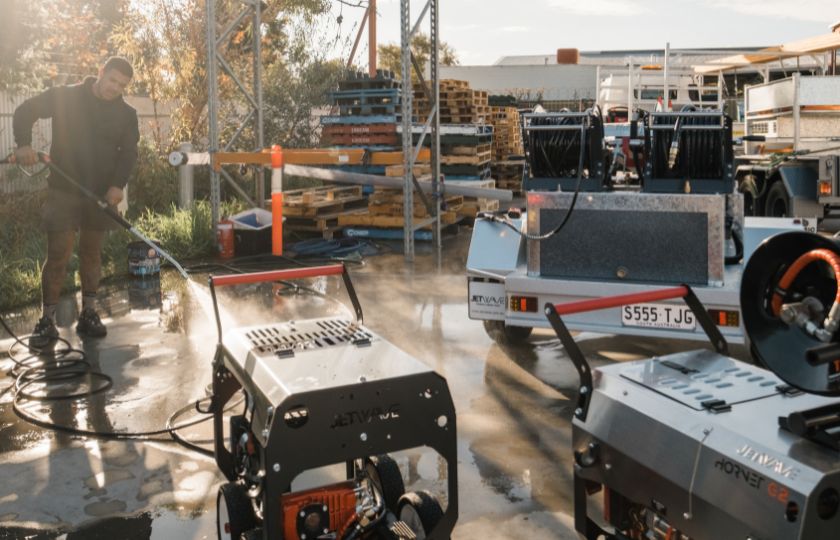 Equipfin's Preferred Partner Program offers an additional incentive to suppliers who maintain an average of one settlement per month. If any previously referred client from that supplier comes back to Equipfin for finance, a commission from that transaction will be paid again to the salesman or supplier. This program has the potential to create a trail revenue for suppliers with minimal effort, which can snowball significantly over time.
GO settled a great deal for a customer who required an electric high pressure water cleaner for their plant and equipment. The business required the gear for preventative maintenance, and replacing their broken­down equipment to keep the operation running. It is a significant investment for the business. Engaging in finance lessens the stress on cash flow, and allows GO lndustrial's customer to get the gear and get back to action, without having the fork out the cash for the asset.
GO lndustrial's business development staff earned their kickback of an Equipfin VISA card, to treat himself to a great dinner out on the weekend (for all the hard work), and a kickback paid to management for facilitating the deal. It was simple and easy, once the basic contact information and quotation was sent to our Equipf1n team, the client was contacted immediately and finance process began GO lndustria1's adoption of Equipfin's Supplier Incentive Program is a strategic move that benefits both the company and its customers. By offering flexible and competitive equipment finance options to their customers, GO Industrial can increase their sales, while customers can acquire the equipment they need without worrying about the upfront cost. Additionally, the Supplier Incentive Program incentivizes suppliers to encourage finance as an option, which benefits all parties involved